The characters of Power Rangers Lost Galaxy fit neatly into the zodiac signs, making it easier for fans to find their most fitting counterpart.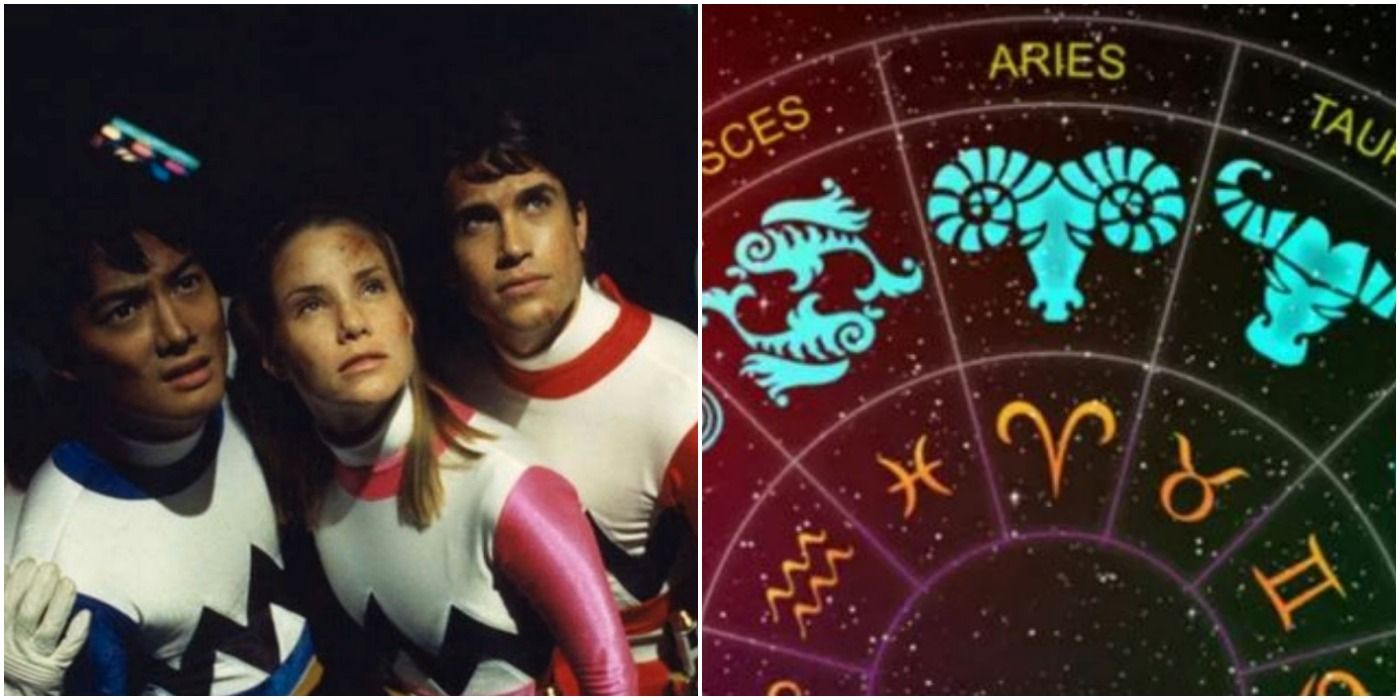 Zodiac signs encompass a great many personality types from the wildest kinds of characters. The Power Rangers franchise began its stories with a group of teenagers from Angel Grove High School hand-picked by an alien being to help save the planet. As the stories expanded, some of those teenagers were in other cities and other timelines. Some Power Rangers weren't teenagers at all and like the Power Rangers Lost Galaxy season.
Though it acts as a sequel series of sorts to Power Rangers In Space, the season features a group of young adults who live and work on the Terra Venture, a vessel sent far into the reaches of space. Along the way, they discover the titular lost galaxy and have to take on a handful of brand new bad guys. Even these characters can be broken down succinctly into the signs to help fans see which character they have the most in common with.
Aries: Bulk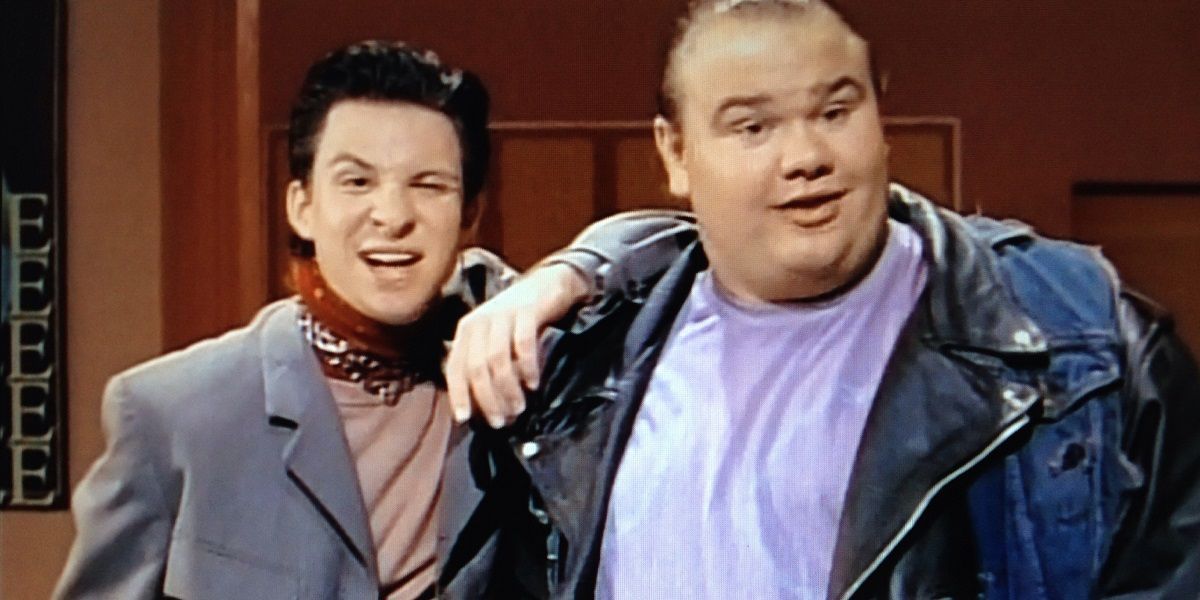 Often referred to as the "youngest" sign of the zodiac, Aries leads off the cycle of signs. Those born under the fire sign tend to be impulsive individuals.
Though Bulk isn't seen much in this incarnation of Power Rangers, he's definitely a character who tends to leap before he looks. He tends to be focused on his end goal and not the steps to get to his goal, which can land him in trouble every once in a while.
Taurus: Damon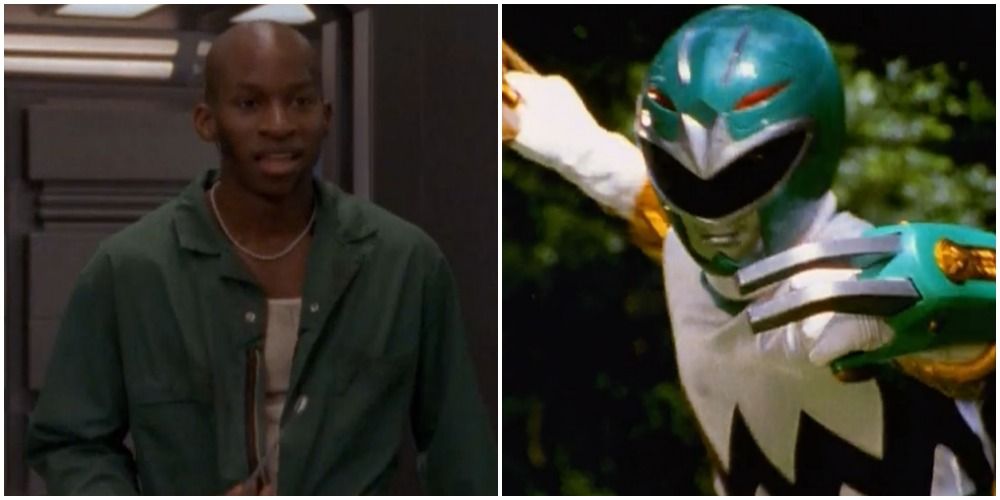 Before he becomes the Green Ranger of the team, Damon is a mechanic. He even works in the "museum" that becomes the megazord for the team. Damon exemplifies the Taurus traits of dependability and stubbornness.
When his soon-to-be teammates commandeer the ship, he refuses to leave it, staying on board in case they need him. Likewise, he's always there when a teammate needs him, even one he might not get along with well. That's especially true of every time he stands by Leo's side even though the two have very different approaches to Ranger duties.
Gemini: Leo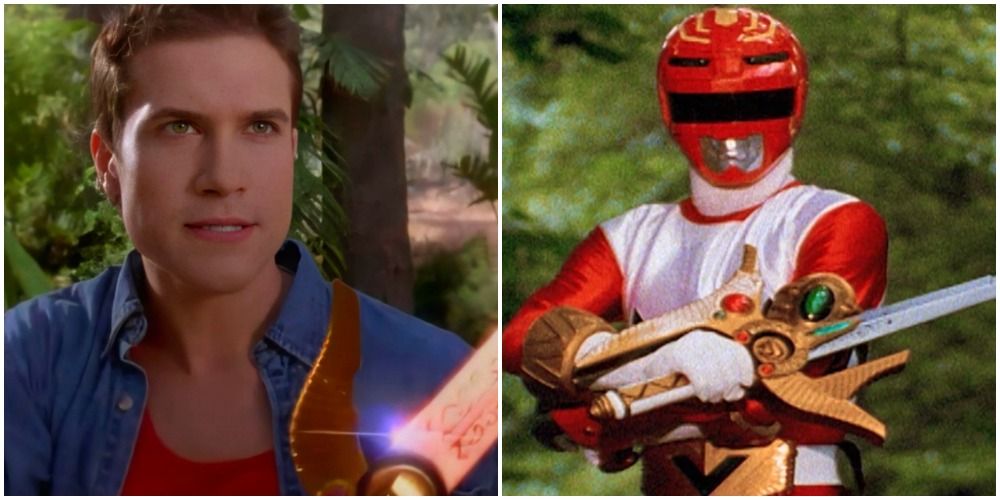 Leo is an interesting addition as the Red Ranger because he actually has traits that drive him that could be attributed to many zodiac signs. In a lot of ways, he seems like a Pisces with impeccable instincts and a connection to his zord, but he also has some strong Gemini traits.
Geminis are charmers. They're able to make friends quickly and adapt to new situations easily. Leo stows away on the Terra Venture, hoping to tag along with his big brother, but he ends up taking his brother's place as the leader of a group os superheroes in outer space. That definitely requires someone who can adjust quickly to unusual situations.
Cancer: Maya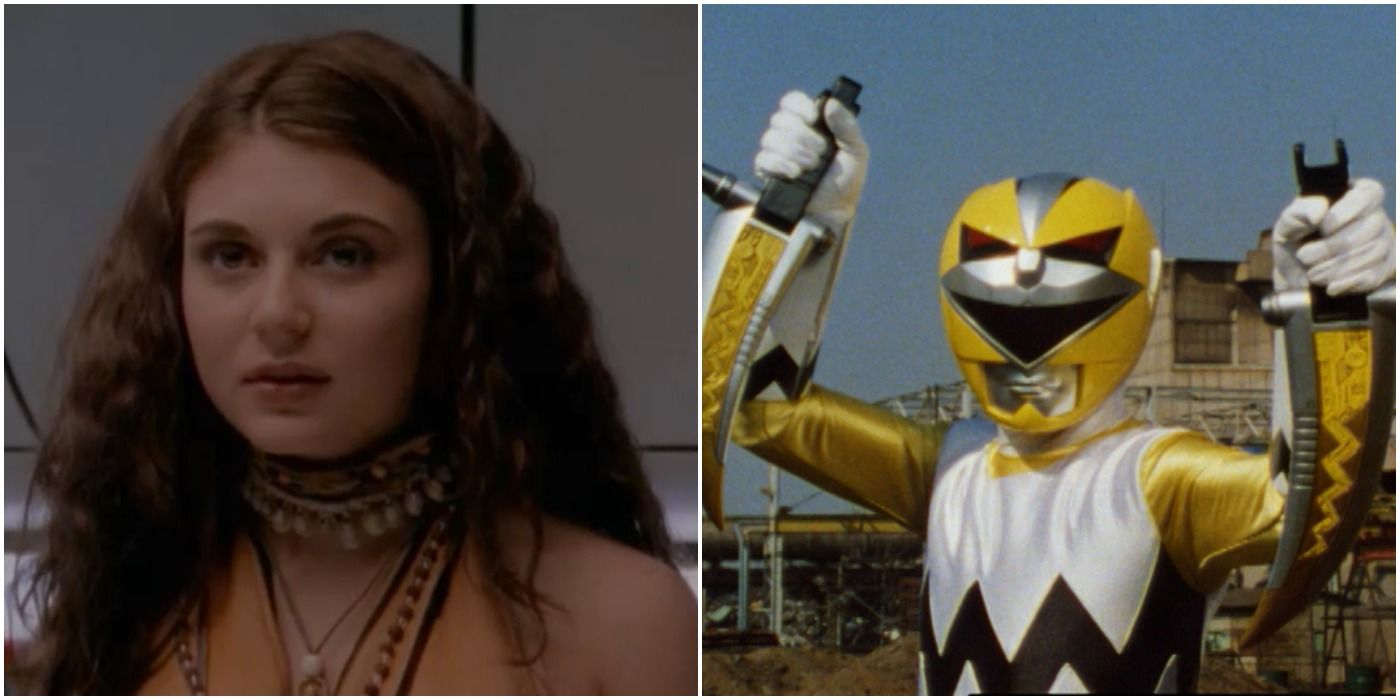 Like Geminis, Cancers are also quick to make friends. They are also, however, quick to see the good in everyone instead of being suspicious of the motivations of others. Maya is very much someone who is willing to look beyond what other people might see suspicious to make a new friend.
She is quick to welcome her best friend from Mirinoi to Terra Venture, for example, without taking into account that her entire planet was turned to stone. Maya also embodies the sensitivity of a Cancer, focused on the feelings of others – and the feelings of the zords – when the rest of the team isn't.
Leo: Trakeena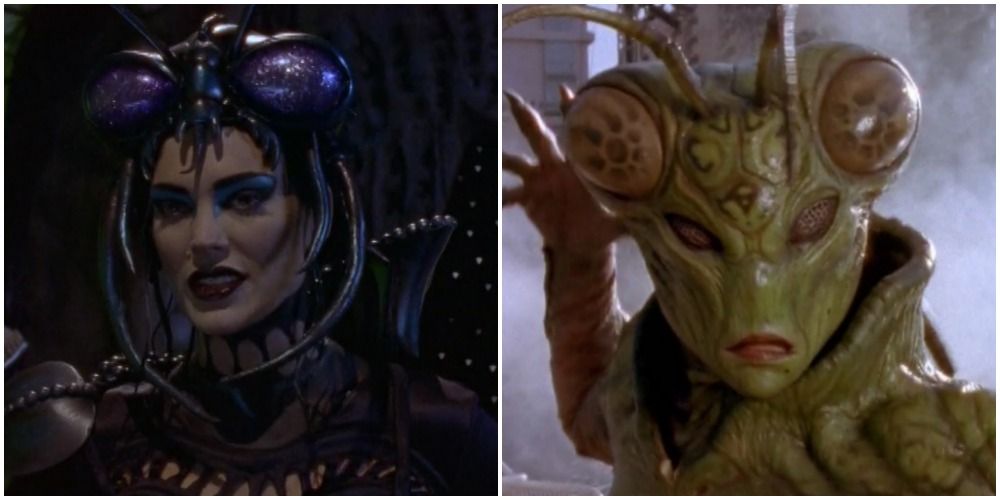 Trakeena might initially seem like a Cancer when it comes to her initial sensitivity, and her later loyalty to her father. She also, however, exhibits the trait that tends to define most pop culture depictions of Leos: the need for attention.
Leos love to be at the center of everything. For Trakeena, that "everything" just happens to be her father's evil empire. She wants a shot at proving herself, and eventually she ends up on the throne with the eyes of all of the villains and heroes on her.
Virgo: Kai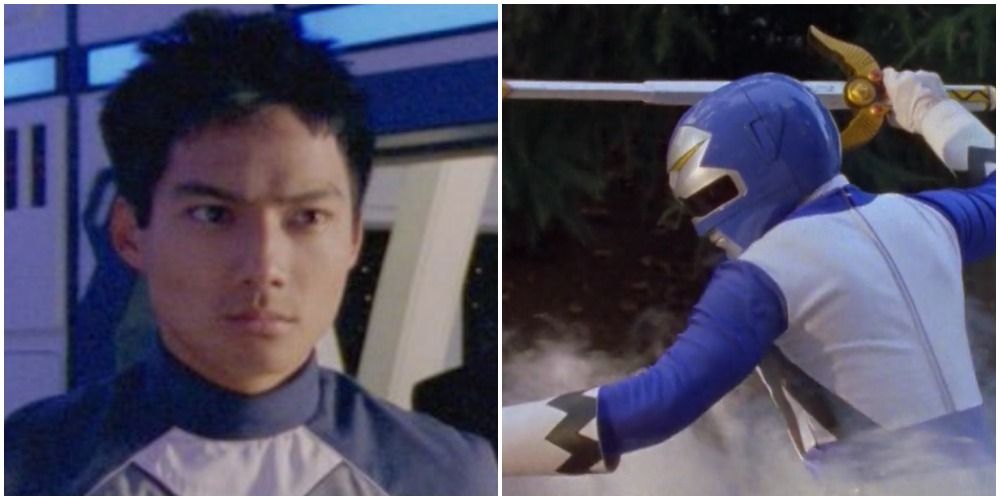 Blue Ranger Kai is all about structure and planning. Part of that is a result of his position working on Terra Venture, and part of that is because of the strict parents he references in the series. Either way, Kai is definitely a Virgo.
Virgos are planners. They prefer a bullet point list to a spontaneous decision, which is what leads to some of his conflict with Leo. Leo has to learn to plan and not rush in, while Kai has to learn to trust his instincts more.
Libra: Mike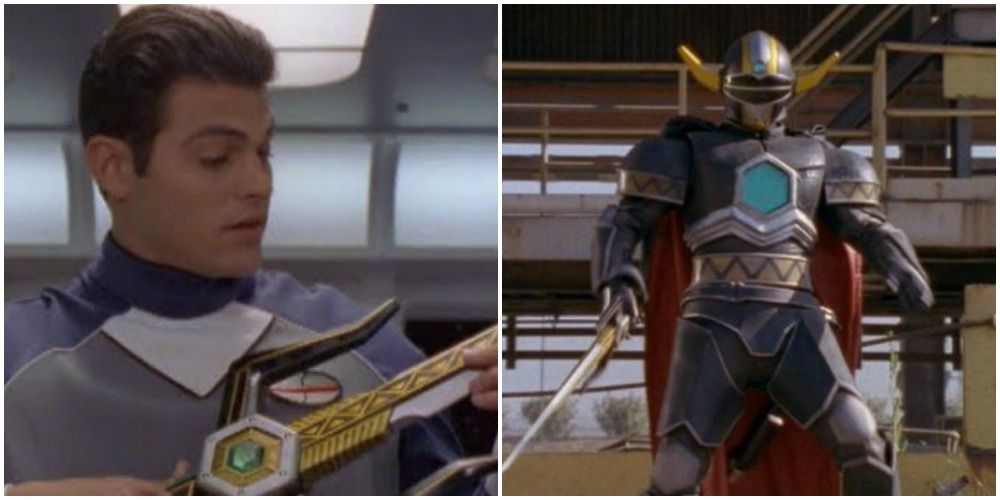 Libras are as charming as Geminis, but, represented by the scales, they tend to be all about balance – whatever their version of balance is. For Mike, he's all about making sure the world, on in this case, the galaxy, is a fair place.
The Libra in him is part of what keeps the spirit of the Magna Defender at bay. While the spirit has its own ideas about vengeance and justice, Mike essentially commandeers the spirit and its powers to help everyone. It turns him into the sixth Power Ranger and gives him a new chance at life. Any Libra would appreciate a second chance.
Scorpio: Deviot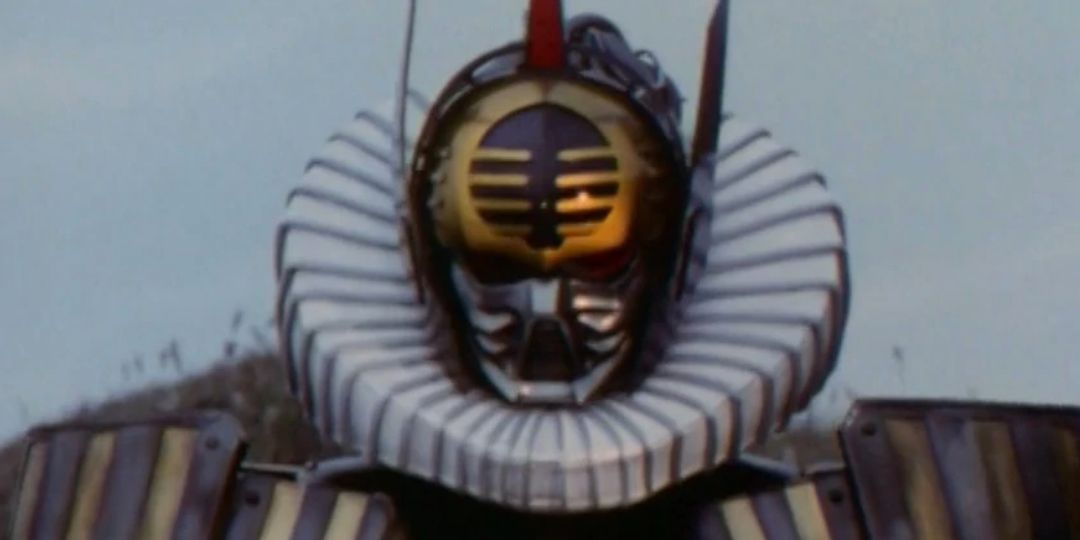 Scorpios can be very fun if you want a friend who is into unraveling mysteries or solving puzzles. They also, however, can be very aggressive, which is why a lot of antagonist roles tend to fall into their laps.
Deviot is one of Scorpius' minions, but the Scorpio in him isn't happy with his position. He wants to be the one calling the shots, which leads to him trying to double cross both Scorpius and Trakeena. Deviot also holds a serious grudge against Maya after their first confrontation – always attacking her in a fight first.
Sagittarius: Cassie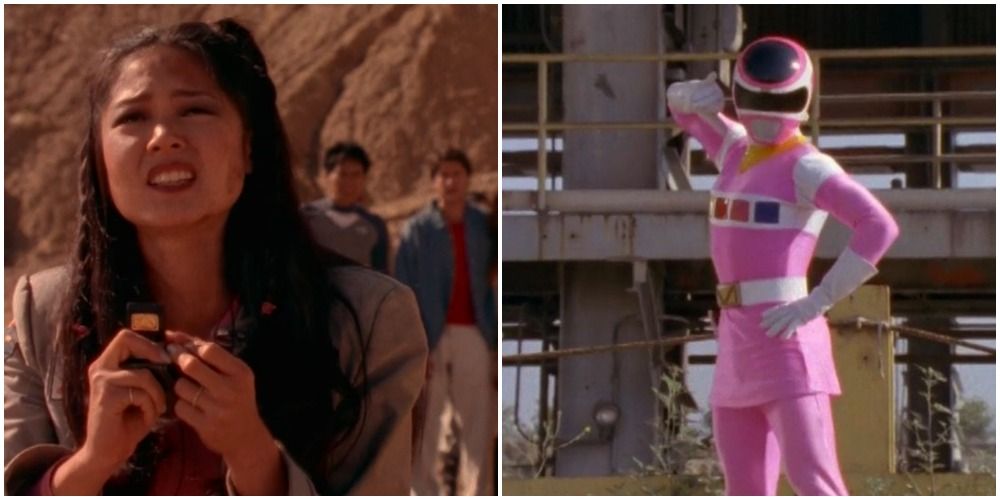 Cassie isn't in Power Rangers Lost Galaxy for long. She only appears in a handful of episodes, but they're some of the most impactful in the series. A former Turbo Ranger before continuing as the Pink Ranger in Power Rangers In Space, Cassie and her team cross paths with the Lost Galaxy team to fight the Psycho Rangers.
Some fans likely see Cassie as a bit of a rebel because she's a little rougher around the edges compared to the Pink Rangers before her, but Cassie fits in more with the scholar of the zodiac than the rebel. A Sagittarius is not only a born storyteller, but someone who loves to immerse themselves in new knowledge. That's why Cassie is suited so well to being a Ranger in her new home of Angel Grove and traveling the stars.
Capricorn: Scorpius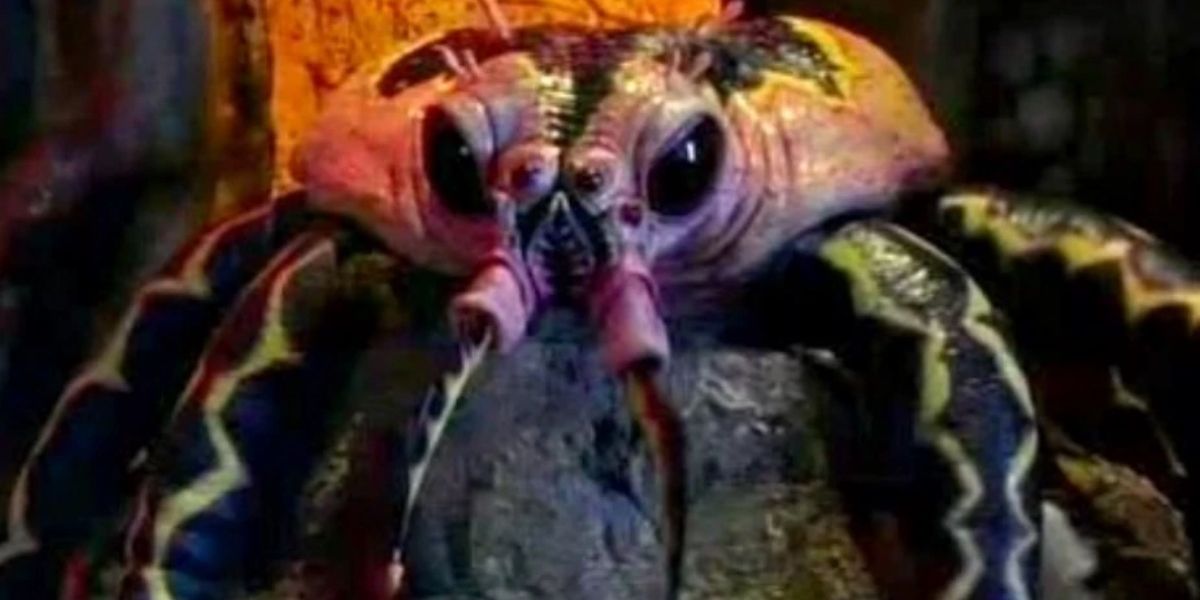 Scorpius is the initial villain of the series before his daughter Trakeena takes his place. Though he doesn't get out and battle the Power Rangers himself, he makes for a fearsome enemy. Perhaps it's the Capricorn in him.
Scorpius has that Capricorn ambition. He doesn't just want to defeat the Power Rangers because that's what bad guys do; it's because they have the quasar sabers and the lights Of Orion. Scorpius is all about amassing power in the way of magical relics. It's not so much about ruling the galaxy for him, though he does place a lot of importance on his family's royal legacy.
Aquarius: Kendrix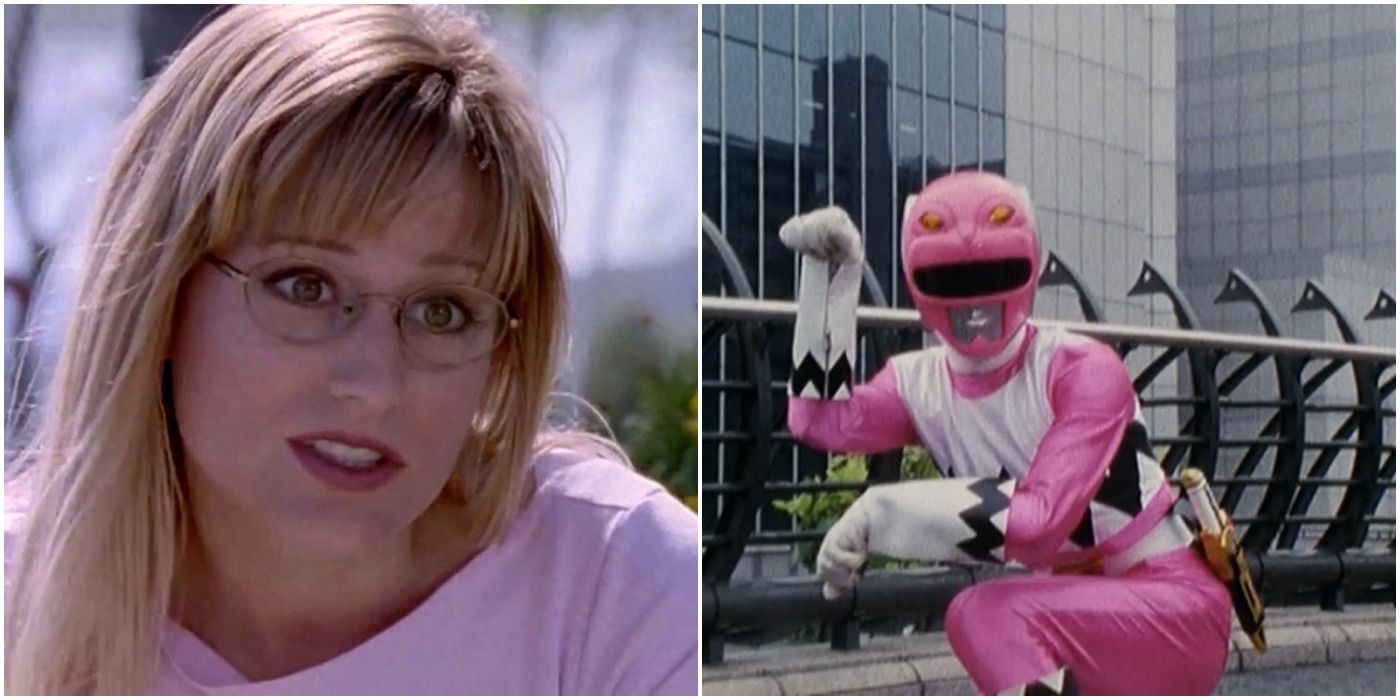 Kendrix is, when her time on the show first begins, not someone fans will see as an Aquarius right away. She's steady and dependable, not unlike Damon's Taurus. Kendrix also, in her short time with the Rangers, however, proves that she sees the importance in following her own path like a true Aquarius.
The first Pink Ranger of the team doesn't always follow the rest of the team's orders. In fact, she goes directly against everyone else to battle the Psycho Pink Ranger. Not only does she lose her power in the process, but she sacrifices herself so Cassie can survive and return to her team.
Pisces: Karone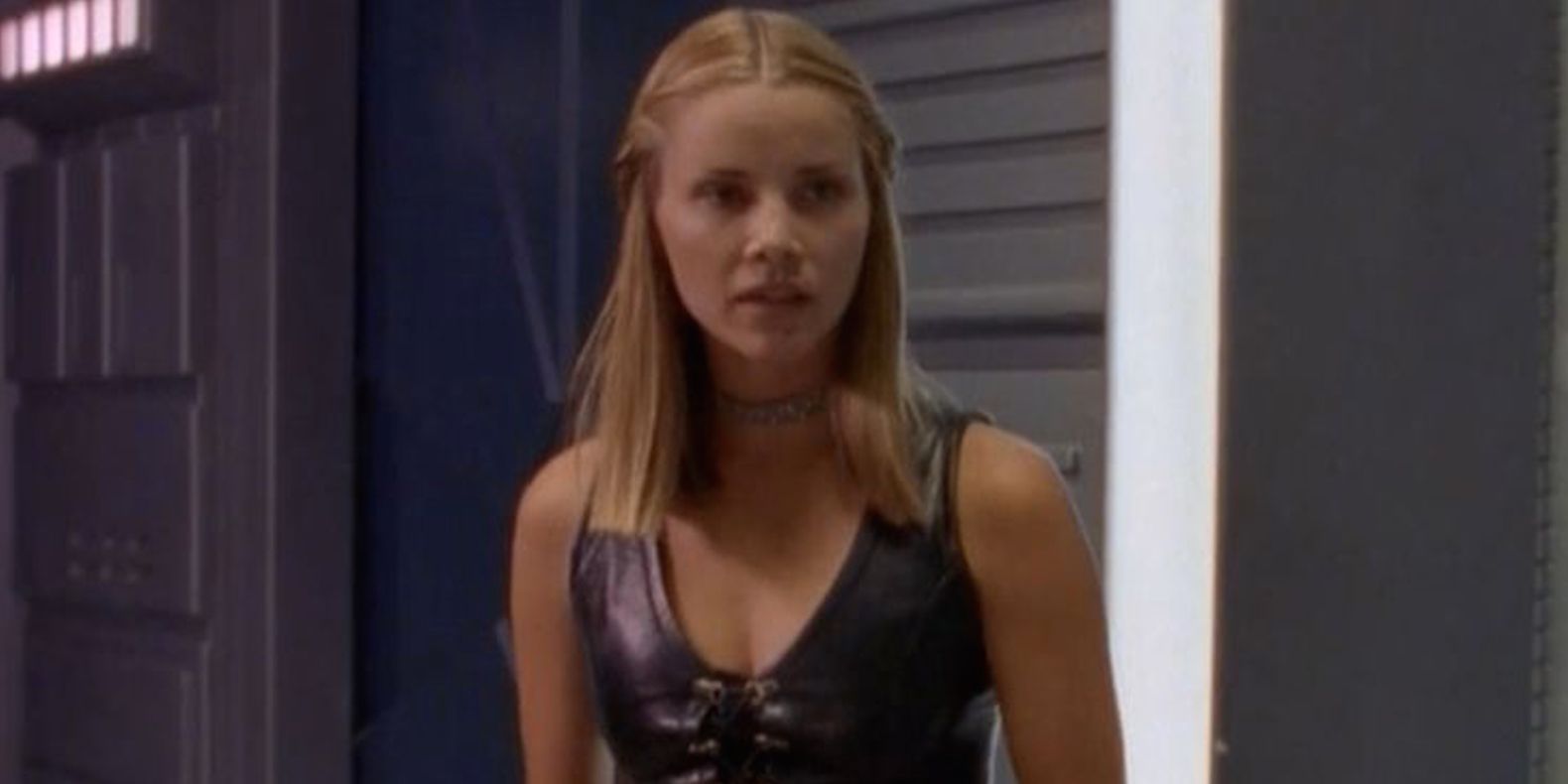 She might begin her Power Rangers journey as the villain Astronema in Power Rangers In Space, but Karone attempts to make up for her past deeds in a big way. She becomes the Pink Ranger after Kendrix is killed, even getting her gear back from Trakeena to return from the team.
Karone carries a lot of guilt with her for the things she's done in the past, but she's also got the most open mind of all of the Rangers, which is why she's definitely a Pisces. She's so open to the world around her that Kendrix's spirit comes to her, encouraging her to help the team.
NEXT: 5 Reasons Why Power Rangers In Space Is The Best Power Rangers Series (& 5 Reasons It's Lost Galaxy)
IMDb.com, Inc. takes no responsibility for the content or accuracy of the above news articles, Tweets, or blog posts. This content is published for the entertainment of our users only. The news articles, Tweets, and blog posts do not represent IMDb's opinions nor can we guarantee that the reporting therein is completely factual. Please visit the source responsible for the item in question to report any concerns you may have regarding content or accuracy.
Recently viewed
You have no recently viewed pages
Ever wondered which Power Ranger is most like you? Answer these mighty morphin' questions to find out!
1/10
@powerrangers | instagram
What would you rather do for fun?
2/10
@powerrangers | instagram
Which of these things do you think is most important for being a good Power Ranger?
3/10
What did you have for lunch?
4/10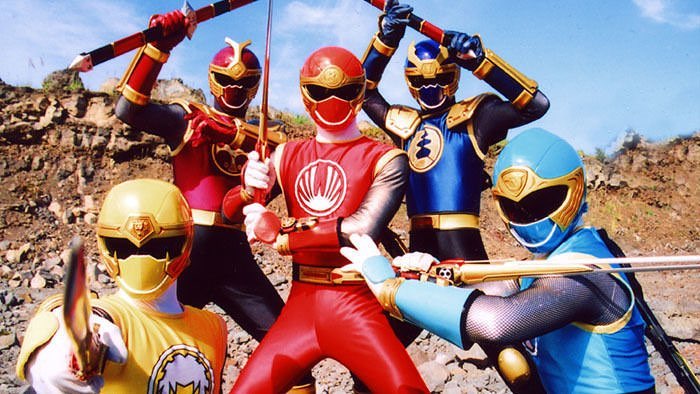 @powerrangers | instagram
Which of these other Power Rangers characters do you get on best with?
5/10
Spider-Man: Into The Spider-Verse | Sony Pictures | Avi Arad, Amy Pascal, Phil Lord, Christopher Miller, Christina Steinberg | Bob Persichetti, Peter Ramsey, Rodney Rothman via giphy
Pick a movie:
6/10
@powerrangers | instagram
Pick a quote:
7/10
Which one of these weird smoothies would you rather drink?
8/10
Pick a pizza topping:
9/10
@powerrangers | instagram
Where did you last go for a day out?
10/10
Mighty Morphin Meower Rangers | YouTube via Giphy
At the end of a long day battling evil villains, how do you relax?
@powerrangers | Instagram
You're the Red Ranger!
You're a natural born leader and are great at making tricky decisions. You're kind of the boss so that usually means you get the best weapons… but don't get carried away – you still need your Ranger buddies!
@powerrangers | Instagram
You're the Yellow Ranger!
You're an important member of the team and are great at keeping the other Rangers' morale up. You usually fight with small weapons – like nunchuks and daggers – and have saved the team loads of times!
@powerrangers | Instagram
You're the Green Ranger!
You're the cool-headed Green Ranger, exactly the right person for when the team are in a tight spot. You've got a great sense of humour too, and often get to have a go on special weapons!
@powerrangers | Instagram
You're the Blue Ranger!
You're the second in command of the Power Rangers. To be honest though – you're probably the smartest of the team and have a great sense of humour. As well as helping defeat your enemies, you're also highly skilled at pranking your friends!

This article is about a/an series entry (the 7th) in the Power Rangers franchise.
Power Rangers Lost Galaxy (often abbreviated as PRLG or simply Lost Galaxy) is the seventh season of the Power Rangers series. It is based on the Japanese Super Sentai television series Seijuu Sentai Gingaman (translated as Star Beasts Squadron Galaxy Man). Though the series takes place after Power Rangers In Space, Lost Galaxy began the annual practice set by the Super Sentai series of featuring an entirely new cast and story, not carrying over from the previous season. The season follows a group of Rangers who protect the space colony Terra Venture from the terrorism of Trakeena.
Production
In late 1998, it was generally believed that the two-part finale of Power Rangers in Space, "Countdown to Destruction", which ended a six-year long storyline that began in Mighty Morphin Power Rangers, would be the end of the franchise. However, its ratings were good enough that Saban chose to continue producing future Power Rangers seasons as standalone stories. He observed and bought the rights to Gingaman, a nature themed Sentai he originally titled Power Rangers: Space Jungle. Ultimately, the series' title was changed to Lost Galaxy to reflect the word "Ginga", which is Japanese for "galaxy", and the show's motifs were reworked to be set in space after the success of in Space as an in-spirit sequel. This was often difficult for the writers as the stock footage was of a nature-based show with no space elements. [1]
Whereas all of the previous series featured interconnections in their casts and characters, Lost Galaxy used an entirely new cast of characters to become the Power Rangers. It also began the trend of "Team up" episodes between the current team and past teams to fight a common enemy. In Lost Galaxy's case, the Space Power Rangers and Psycho Rangers returned in the series for the first full blown team-up episodes in series history. This tradition came from the Sentai and would become a part of Power Rangers in many future seasons.
Valerie Vernon's character was the only Ranger to be killed off. The reason being was that Vernon was diagnosed with leukemia and had to leave the series to undergo treatment; Saban still credited her, however, so they could assist in paying for her treatment. The treatments were fortunately successful, and Valerie is now leukemia-free. After recovering, the character was resurrected at the end of the season, and she reprised her role for a guest spot during the show's next incarnation the following season.
Despite its stand-alone story, there were several ties to previous seasons (or Zordon Era). There were allusions to Zordon being the source of the Galaxy Power Rangers' powers; Paul Schrier and Jack Banning reprised their roles as Bulk and Professor Phenomenus, respectively. Alpha 6 and the Astro Megaship were used again and Melody Perkins reprised her role as Karone midway through the series. This is also the first season to have sentient Zords and feature the demise of a Power Ranger in battle, though Kendrix would be revived in the finale.
Furio's costume came from In Space's' Sentai counterpart, Denji Sentai Megaranger, not Gingaman. This is one of only two times suits from one Sentai season were used in another's Power Rangers adaption. It would be repeated, perhaps more famously, in Power Rangers Wild Force.
The Lost Galaxy season serves as a transitional series and a unique one in Power Rangers history. It is neither completely self-contained nor a direct continuation, but a bit of both. Future seasons would not begin to have completely independent stories until the following series, Power Rangers Lightspeed Rescue.
Reception and Ratings
Lost Galaxy's first half gained the highest ratings ever in the series since Mighty Morphin' Power Rangers (there has yet to be a following season to beat its ratings). However, when the series entered its second half, ratings began to decline (before the wake of the following season, Lightspeed Rescue). The reason is due to Saban choosing to promote their adaption of Digimon Adventure (Digimon: Digital Monsters) over Lost Galaxy, going as far as switching time-slots during Lost Galaxy's seasonal hiatus (which began May 22, 1999 and ended September 25, 1999). A general reception for Lost Galaxy among the Power Rangers fanbase is "generally positive". The series is praised for its darker tone and ambition but the execution of its overall storyline and plot holes are sources of criticism. In relation to its merchandise, however, Lost Galaxy's action figure sales were successful.
Synopsis
Terra Venture, a space ship so massive it contains a city inside, embarks on an interstellar voyage to settle human pioneers on a distant planet. A new team of Power Rangers defends the space colony from the alien armies of Trakeena in a saga that will take them to undiscovered worlds and even other galaxies.
Characters
Rangers
Main article: Galaxy Rangers
The Galaxy Rangers
| Color | Role | Actor |
| --- | --- | --- |
| Galaxy Red | Leo Corbett | Danny Slavin |
| Galaxy Blue | Kai Chen | Archie Kao |
| Galaxy Green | Damon Henderson | Reggie Rolle |
| Galaxy Yellow | Maya | Cerina Vincent |
| Galaxy Pink | Kendrix Morgan ►◄ Karone | Valerie Vernon ►◄ Melody Perkins |
| Magna Defender | Magna Defender ► Mike Corbett | Kerrigan Mahan ► Russell Lawrence |
Allies
Zika
Terra Venture

Galactic Space Alliance

Commander Stanton
High Councilor Renier
Councilor Brody

Astro Megaship
Space Rangers
Guardian
Lightspeed Rangers
Civilians
Terra Venture

Farkas "Bulk" Bulkmeier
Professor Phenomenus
Eugene "Skull" Skullovitch

Shondra
Jera
Jodie Stanton
Villains
Main article: Scorpius and Trakeena's Army
Scorpius
Trakeena
Furio
Treacheron
Deviot
Villamax
Kegler
Psycho Rangers
Stingwingers
Scorpius and Trakeena's Monsters

Brunt
Radster
Horn
Gasser
Sledge
Mutantrum
Wise Wizard
Quakemaker
Starcog
Ruptor
Samuron
Fishface
Chillyfish
Destruxo
Shark Brothers
Impostra
Freaky Tiki
Skelekron
Skelekron Warriors
Crumummy
Rykon
Cannonbrawl
Icy Angel
Loyax
Trencher
Chameliac
Magnetox
Hardtochoke
Kubak
Teksa
Motor Mantis
Maronda
Spikaka
Ironite
Decibat
Main article: Captain Mutiny's Crew
Captain Mutiny
Barbarax
Hexuba
Titanisaur
Swabbies
Captain Mutiny's Monsters

Rocketron
Grunchor
Rojomon
Nightmare
Arsenal
Main article: Arsenal (Lost Galaxy)
Morphers
Transmorphers

◆

◆

◆

◆

◆

Magna Defender Morpher

◆
Weapons
Quasar Sabers

◆

◆

◆

◆

◆

Transdaggers

◆

◆

◆

◆

◆

Magna Talon

◆

Cosma Claw

◆

Trans Blaster

◆

Delta Daggers

◆

Beta Bow

◆

Quasar Launchers

◆

◆

◆

◆

◆

Magna Blaster

◆
Power-up
Lights of Orion

◆

◆

◆

◆

◆

Red Armored Ranger

◆
Vehicles
Astro Megaship

✶

Jet Jammers

◆

◆

◆

◆

◆

Astro Cycles

◆

◆

◆
Zords
Main article: Zords (Lost Galaxy)
Legend:◆ piloted zord, ➲ carrier zord, ● other, ◆ zord form; colors are in reference to the Rangers who pilot them, not the physical color of the Zords
Galactabeast Zord System
Galaxy Megazord: Power-Up Mode

◆

◆

◆

◆

◆

●

Galaxy Megazord

◆

◆

◆

◆

◆

Lion Galactabeast

◆

Condor Galactabeast

◆

Gorilla Galactabeast

◆

Wolf Galactabeast

◆

Wildcat Galactabeast

◆

Lights of Orion

●

Defender Torozord

◆

◆

Torozord

◆

Mega Defender

◆

Rhino Galactabeast/Centaurus Megazord

❖

❖

❖

❖

❖

Phoenix Galactabeast/Stratoforce Megazord

❖

❖

❖

❖

❖

Shark Galactabeast/Zenith Carrierzord/Zenith Carrierzord: Warrior Mode

➲
Toy Exclusive
Episodes
Quasar Quest, Part 1
Quasar Quest, Part 2
Race to the Rescue
Rookie in Red
Homesick
The Lights of Orion
Double Duty
The Blue Crush
The Magna Defender
The Sunflower Search
Silent Sleep
Orion Rising
Orion Returns
Shark Attack
Redemption Day
Destined for Greatness
Stolen Beauty
The Rescue Mission
The Lost Galactabeasts, Part 1
The Lost Galactabeasts, Part 2
Heir to the Throne
An Evil Game
Memories of Mirinoi
Green Courage
Blue to the Test
Mean Wheels Mantis
Loyax' Last Battle
A Red Romance
The Chameliac Warrior
To The Tenth Power
The Power of Pink
Protect the Quasar Saber
Facing the Past
Turn Up the Volume
Enter the Lost Galaxy
Beware the Mutiny
Grunchor on the Loose
Until Sunset
Dream Battle
Hexuba's Graveyard
Raise the Titanisaur
Escape the Lost Galaxy
Journey's End, Part 1
Journey's End, Part 2
Journey's End, Part 3
VHS/DVD/Youtube Releases
VHS
Power Rangers Lost Galaxy: The Power of Teamwork Overcomes All

Quasar Quest Part 1 & 2
Race To The Rescue

Power Rangers Lost Galaxy: Return of the Magna Defender

The Magna Defender
The Sunflower Search
Orion Rising
Orion Returns
Redemption Day
DVD
The Best of the Power Rangers: The Ultimate Rangers
Power Rangers Lost Galaxy (Complete Season) [German RC2]
Power Rangers: From Mighty Morphin to Lost Galaxy (TimeLife Exclusive)
Power Rangers Lost Galaxy: The Complete Series (Shout! Factory)
Youtube
Power Rangers Lost Galaxy | Season 7 | Full Season | Full Episodes | Power Rangers Official (Youtube)
Power Rangers: From Mighty Morphin to Lost Galaxy (TimeLife Exclusive)
Notes
Power Rangers Lost Galaxy is the first season:

To air after the Zordon Era. Continuing the series' gradual slide into the Super Sentai formula of changing to a new teams and storylines every season, Lost Galaxy is the first to start out with a new cast, storyline, set and villains which are largely unrelated to the previous seasons. However, it also contains ties to the Zordon Era that keep it in continuity with those seasons. Zordon Era elements that are present include:

Alpha 6, who was in Power Rangers Turbo and in Space. Lost Galaxy is also the final season to feature an Alpha robot in a regularly appearing role.
Karone (the former Astronema), the Astro Megaship, and the reappearance of the Space Rangers and Psycho Rangers, all from Power Rangers in Space.
One or more characters native to Angel Grove, California, which was the series' setting in the Zordon Era seasons. The city itself appears only in the first Lost Galaxy episode, "Quasar Quest".

Not to take place on Earth, instead taking place on the space colony Terra Venture. As such, it is also the first season not to take place in the aforementioned city of Angel Grove, and the first not to feature Angel Grove High School.
Not feature Skull, one half of the series' longtime comedic duo Bulk and Skull, as his actor Jason Narvy had left the series after Power Rangers in Space to attend college. As a result, this season is the first to feature Bulk without Skull; it is also the last to feature Bulk in a regular role until Power Rangers Samurai.
To feature Rangers who are not teenagers or children, but adults with professions.
To feature sentient Zords, though Titanus and Tor from Mighty Morphin Power Rangers may also count. As such, it is also the first season to feature sentient Zord deaths (Torozord, Centaurus Megazord, and Stratoforce Megazord).
Not to have its Rangers equipped with the teleportation ability that previous teams had.
To have its Rangers permanently destroy the main villains. The majority of the previous seasons' main villains were instead destroyed by Zordon's Energy Wave, in some cases several seasons after they were introduced, and not by the Rangers themselves.
Not to feature bloopers playing over its ending credits, as footage of one of the season's Megazords assembling would be seen instead. This trend would continue until midway through Power Rangers Wild Force.
To feature monsters that can grow on their own without the help of any outside forces.
To feature siblings serving on the same team of Rangers.
To feature Rangers wearing stock clothes while demorphed. This trend would also continue through Wild Force.
To feature a previous team's Megazord in its team-up episode.
To feature independent stories for each episode while using certain action footage from its Sentai counterpart.
To have a three-part finale.

Lost Galaxy is the only season thus far to feature the death of a Ranger in the line of duty, in this case Kendrix Morgan, who is revived in the finale.
Lost Galaxy is the final Power Rangers series to air in the 1990s.
Because Seijuu Sentai Gingaman vs. Megaranger was in production at the time, the main Gingaman villain costumes were initially unavailable and replaced by the likes of Scorpius, Trakeena and the Sting Wingers. After that Sentai teamup ended, the Sentai villains slowly became available and slowly began being adapted.

Furio's costume is also not from Gingaman, but rather an unadapted monster from Denji Sentai Megaranger.

Episode 7, "Double Duty", is the series' 300th episode.
Lost Galaxy presently owns the highest on-screen death toll of the series thus far: Magna Defender, Scorpius, Furio, Treacheron, Villamax, The Guardian, Loyax, Trakeena, Deviot, Captain Mutiny, Barbarax, Stratoforce Megazord, Centaurus Megazord, Torozord, DECA, and Kendrix (though she is revived in the finale).
Although it contributes to the season's title, the actual Lost Galaxy plot does not come into play until the later episodes of the season.
This season is, thus far, the only season to feature a villain from a previous season becoming a Power Ranger.
Lost Galaxy is the first season not to feature any of the Rangers' parents.
Lost Galaxy is the season where the original Zords and Megazord were introduced the latest. The Galactabeasts are first seen in episode three ("Race to the Rescue"), but their Zord forms and the Galaxy Megazord are not seen until episode five ("Homesick").
"To the Tenth Power" and "The Power of Pink", the season's team-up episodes with Power Rangers in Space, do not use any footage from the comparative Sentai team-up Seijuu Sentai Gingaman vs. Megaranger.
Lost Galaxy is the last season to run for 45 episodes.
Leo Corbett, Damon Henderson, Kai Chen, Trakeena, Galaxy Megazord, Magna Defender, and the Stingwingers all appear in the 2007 Power Rangers: Super Legends video game. Kai Chen in particular is an unlockable character, accessed when the letters R-A-N-G-E-R are collected during the Lost Galaxy storyline.
The uniforms for Terra Venture's military are "Federation Body Armors" used in the 1997 film Starship Troopers. Coincidentally, both series feature the protagonists fighting against bugs.
This is the only United States-filmed season of Power Rangers in which Richard Steven Horvitz does not provide any voice over work.
This is the only series in which the majority of the monsters are shown to be able to grow giant seemingly at will and without any outside aid (although monsters were shown drinking a bottle of green liquid to grow in a couple of early episodes, this soon vanished).
This series is notable for being the only one where, with the exception of the core five Rangers, cast members only feature in the opening credits for episodes in which they appear.
This is the first series not to feature a regular mentor for a Ranger team; Commander Stanton could count for a select few Rangers in their civilian identity, but he did not mentor the Lost Galaxy Ranger team itself.
See Also
Seijuu Sentai Gingaman – Super Sentai counterpart . See comparison page.
External links
Power Rangers Lost Galaxy | Power Rangers – The Official Power Rangers Website
References
↑

Toku Rants interview with Jackie Marchand: 15:00 to 15:40

Mighty Morphin (s01) • Mighty Morphin (s02) • Mighty Morphin (s03) • Alien Rangers (mini-series) • Zeo • Turbo
• In Space • Lost Galaxy • Lightspeed Rescue • Time Force • Wild Force • Ninja Storm • Dino Thunder • S.P.D. •
Mystic Force • Operation Overdrive • Jungle Fury • RPM • Samurai • Super Samurai • Megaforce • Super Megaforce • Dino Charge • Dino Super Charge • Ninja Steel • Super Ninja Steel • Beast Morphers • Dino Fury • Cosmic Fury

Power Rangers: The Movie (alternate continuity) • Turbo: A Power Rangers Movie • 2017 movie (alternate continuity)
View

•

Talk

•

Edit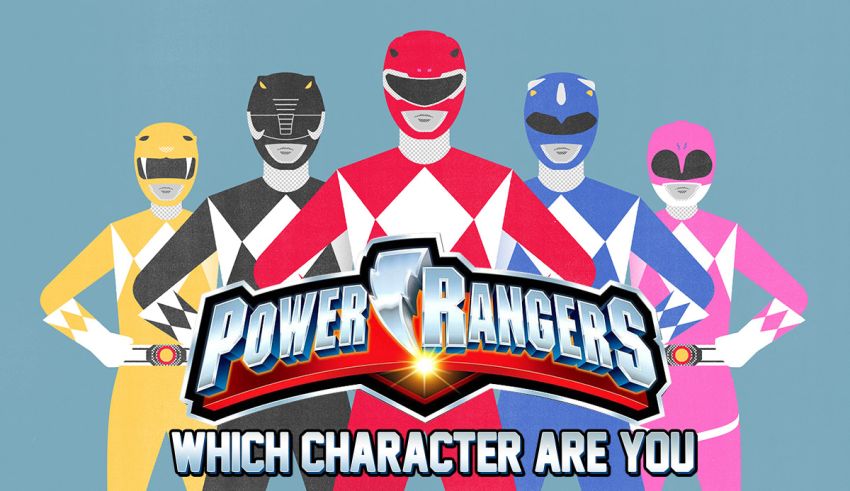 If you wonder which Power Ranger are you, this accurate superhero quiz helps you find out reveals if you're a Red, Blue, Green, Pink, or Yellow warrior.
Quiz: Which Power Ranger Matches You?
The test is a set of twenty questions about the lore. There're no right or wrong answers, though. The goal is to analyze your answers to determine which Power Ranger character is similar to you.
The questionnaire's basis is the same as our She-Ra quiz. But this one has a rather darker theme since PR has become more of an adult show than a kids TV series.
Find out your color.
The most crucial thing you learn about your Power Ranger persona is the color. All Senshi or warriors in the show have armor-like costumes that determine their rank, personality, and battle style.
By taking the PR Quiz, you have the chance to know which color you are. You'll also receive a comprehensive analysis explaining why you matched a particular shade.
Discover more about your Sentai.
Sentai determines what group of warriors you are a part of. There's five primary Sentai in the show, distinguished by colors. The Power Ranger Quiz can identify which Senshi team you'd belong to if you were an actual multiverse character.
Get a free personality breakdown.
The cool thing about the Power Ranger Character Quiz is that it comes with a free analysis. We'll let you know what type of person you are in the results. And that'll help you understand why a particular color or character is your best match.
See if you are a warrior or villain.
It's possible to match the Mighty Morphin bad guys, too! There's no guarantee you'd be Red, Blue, Green, or any other ranger. You may end up being similar to some of the worst characters of the multiverse, such as Great King Boccowaus.
How to Know Which Power Ranger Are You?
Taking the online Mighty Morphin Quiz is the fastest way to determine which character you are. But if that's not an option, here's what to do. Read the following description of different Sentai to see which one you resemble in real life.
Note: This method is not accurate at all. So, we'd recommend spending a few minutes to take the actual test for reliable results.
#1. Red Ranger.
The Red Sentai Rangers are usually natural leaders. They tend to have a strong sense of right and wrong. Justice seems to be the primary motivation for this group of fighters. And it's fairly easy for others to rely on the Red Senshi due to their responsible personality.
If you ask the fans, "Which Power Ranger character are you?" Most of them would pick a Red warrior. That's because the characters of this color/Sentai are usually the stories' protagonists.
#2. Blue Ranger.
The Blue Sentai Warriors are known as second-to-command of the groups. They're wise, reliable, and loyal. However, they might also be rivals to the Red fighters—as the two colors and personalities are opposing. In many cases, the Blue warriors are the oldest person in the group, too. That makes them a bit protective of other members and gives them an older sibling persona.
#3. Green Ranger.
Most Green warriors are the comic relief or wild card of the story. If you ask a humorous fan, "Which Power Ranger color are you?" they'd probably say, "I'm green." The characters in this Sentai have both a serious, intellectual side and a goofy, relaxed aspect, making them likable.
#4. Yellow Ranger.
A Yellow Sentai warrior is the one that cheers you up when everything has gone wrong. If you match this color in the test, you're a creative, energetic, and high-spirited person everyone needs to have as a friend. It's also believed that Yellow Rangers are food lovers, and they devour Japanese dishes in seconds. But overall, the Senshi in this Sentai are known to be the morale boosters of the team no matter what.
#5. Pink Ranger.
The Pink Sentai warriors are passionate, lovely, sweet, and friendly. Most characters in this category are girly and feminine. However, recent adaptations seem to be willing to change that. Regardless, if you match Pink, you're an understanding, considerate, polite, and cute person.
If you ask girls, "Which Power Ranger color are you?" many would say I'm Pink. Not just the heroes in this Sentai are cool, but their costumes look fantastic, too. That's why they're so popular.
#6. Black Ranger.
The Black Sentai warriors are not among the five primary color rangers. However, they're known to be cool, confident, and courageous characters. Black Sentai members are usually natural leaders when it comes to taking charges. But they're second-to-command as the Red rangers often lead the group.
#7. White Ranger.
The White Sentai warriors are also called the extra or sixth rangers. When added to other Senshi, White fighters balance the power and help the team overcome the most challenging battles.
It's Morphin' Time!
Want to know which Power Ranger you are? If yes, don't hesitate to take the test. The questions are fun and nostalgic. But you'll be surprised by the accuracy of the results. Let's find out which Sentai you'd belong to and how you'd fight the bad guys to save the galaxy.
Disclaimer
QuizExpo does not own any of the images on the 'Which Power Ranger Are You Quiz.' Netflix and Hasbro own all the said pictures.

Quiz By
Elliana
Tuning into a Netflix show might not be the first thing you do in the morning. But that's how Elliana starts her day. She's a certified TV show fangirl with a recently discovered passion for making quizzes about them. Elliana became a QuizExpo contributor in 2021 after she took a "Stranger Things Quiz" on the website. She says, "That was when I discovered my thing; I had to become a quiz maker (if that's a thing)."
How to Play?
Playing personality quizzes is straightforward: Choose the option that's true about you—or you relate to—and select "Next."
Unlike trivia quizzes, personality tests have no right or wrong answers. But the questions are in forced-choice format. The point is to push you to choose an option that makes the most sense, not the one that's 100% true.
For the most accurate results, don't overthink your responses. Go with options that you "feel" are the best.
How many questions does this quiz have?
20 questions
How long does it take to complete this quiz?
6 minutes
Questions of the quiz
Question 1




What type of person do you see as an enemy?

I don't like to think about that

One who's cruel to me

One who kills my vibe

One who blocks my path

One who bothers me

Everyone is my enemy

Question 2




As a warrior in the Power Rangers multiverse, what would your #1 goal be?

Making peace

Helping out people

Have fun battling the bad guys

Leading rangers through the hardships

Keeping everyone safe

Conquering the galaxy

Question 3




What's the most challenging part of being a Power Ranger?

Battles

Long travels

Wearing costumes

Responsibility

Obeying the orders

All of them

Question 4




What's the best thing about it? (What would you enjoy about being a warrior?)

Having a group of cool friends

Living an adventurous life

Fighting badass enemies

Making peace in the galaxy

Intergalactic travels

Nothing. I hate being a ranger.

Question 5




What kind of superpower would you like to have?

Healing powers

Invisibility

Shapeshifting

Reading minds

Teleportation

Something lethal and scary

Question 6




What should be a hero's priority?

Kindness

Friendships

Mental health

Strategy

Protection

Power

Question 7




What role would you prefer to have in an actual Sentai?

Support unit

Scout unit

Attack unit

Leadership unit

Strategy unit

None

Question 8




What's your favorite battle style?

Stealthy

Defensive

Counter-attack-based

Strategic

All-out

Brutal

Question 9




Which one makes a person an excellent leader?

Personality

Relationships

Sense of humor

Mindset

Loyalty

None

Question 10




What would you do to your enemies if they surrendered?

Forgiver them

Interrogate them

Exile them

Put them on a trial

Imprison them

Execute them

Question 11




What's the best strategy to win every battle in the Power Rangers' multiverse?

Negotiation

Tactical defense

Surprise attack

Planned attack

Ambush

Killing everyone you see!

Question 12




Pick a weapon that you think is more effective than the others.

Power Daggers

Power Bow

Power Lance

Power Sword

Power Axe

None

Question 13




Which Power Ranger color do you dislike? (You have to pick one).

Blue

Green

Yellow

Pink

Red

All of them

Question 14




Fill in the blank. A real friend is _________.

Kind

Reliable

Funny

Honest

Loyal

Nonexistent. Everyone is a liar.

Question 15




If you had to describe yourself in one word, what would it be?

Likable

Optimistic

Easygoing

Eager

Protective

Aggressive

Question 16




Who's a real hero?

One who sacrifices

One who cares

One who dares

One who stays

One who gives back

No one is a hero

Question 17




Who's the real villain?

Ignorant one

Toxic one

Stupid one

One who's out of control

Cruel one

Smart one

Question 18




Why would you want to become a Power Ranger?

To make the world a better place

To help those in need

To have fun

To be a useful being

To protect my loved ones

I'd never become a power ranger

Question 19




What type of warrior could be your best friend?

Responsible

Handsome

Hilarious

Strategic

Loyal

I don't want friends

Question 20




Final question; what's your prominent skill?

Guessing people's emotions

Boosting others' mood

Making funny jokes no matter what

Calming everyone down

Getting things done under pressure

Making fun of people under pressure